I started Airsoft 4 years ago and have loved it ever since! Here are just a few of my higher end guns and gear from my arsenal!
Here is my
Rothco Plate Carrier
that i just purchased from Gerbilizer a week or two ago.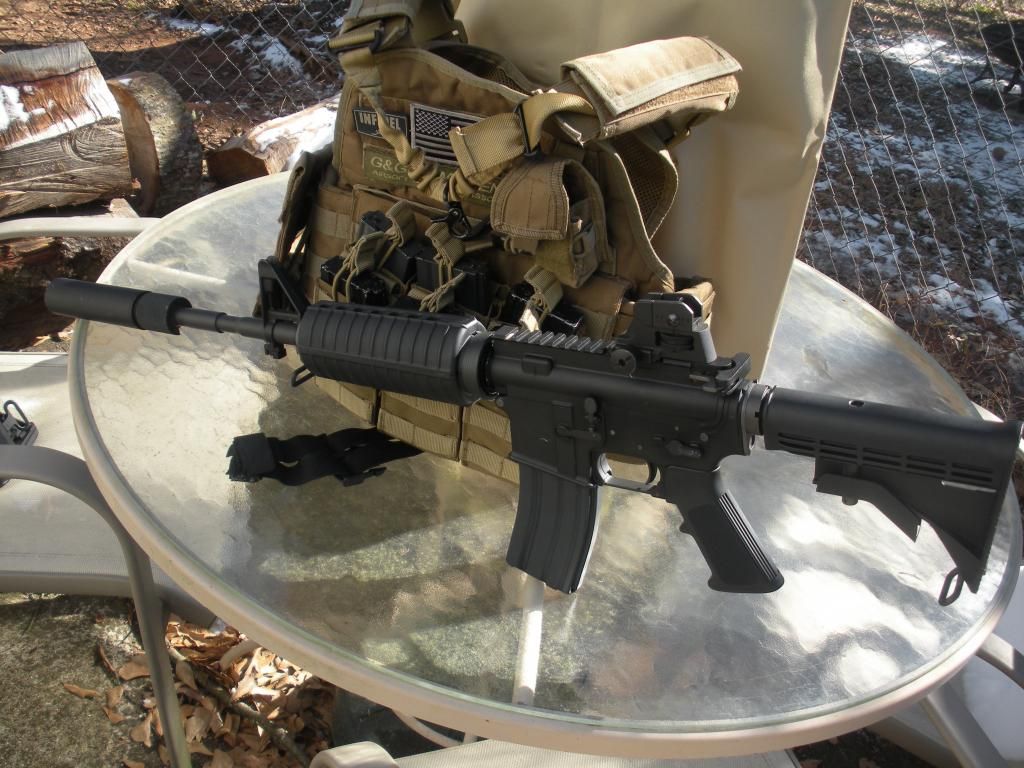 Next is my
WE Tech GBB M4 (Open Bolt Version)
.
I slipped on a suppressor and just have iron sights! (1 magazine) Looking to buy some more! Hint Hint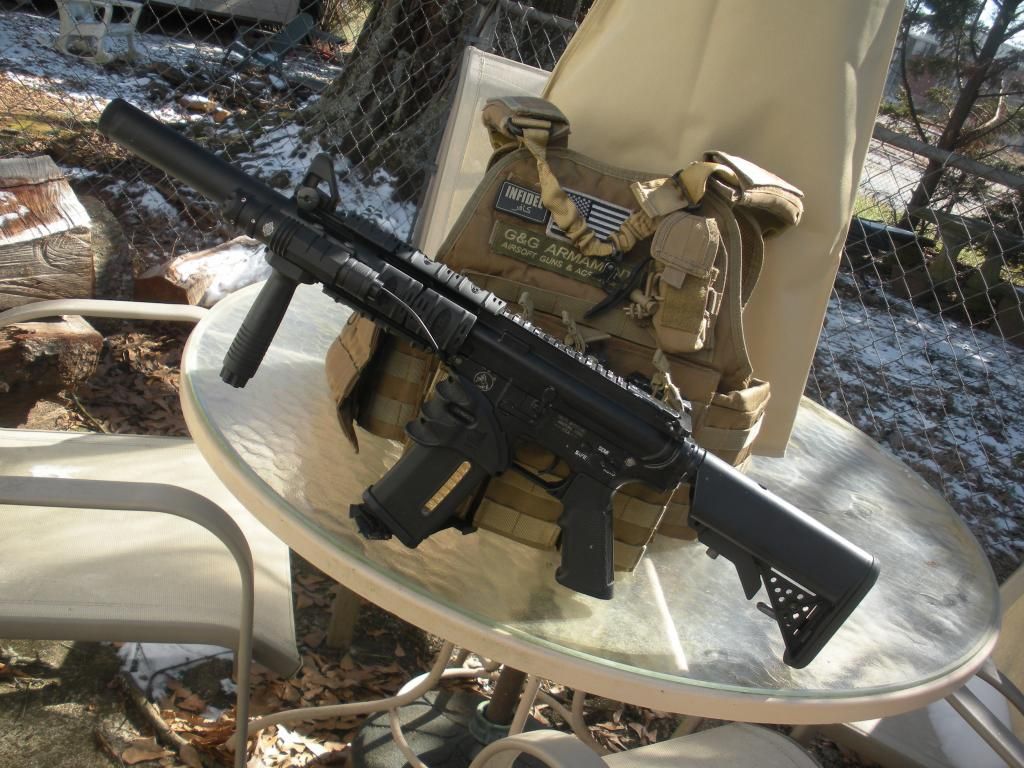 Next is my
ICS M4
! This is my baby! It was built by CAT Airsoft in Gergia.
The gun has UTG Quad Rail, Fore grip, Magazine Grip, Mock Suppressor, Guide Gear Laser, UTG Rail Covers, 8 magazines, Upgraded internals, and some simple iron sights.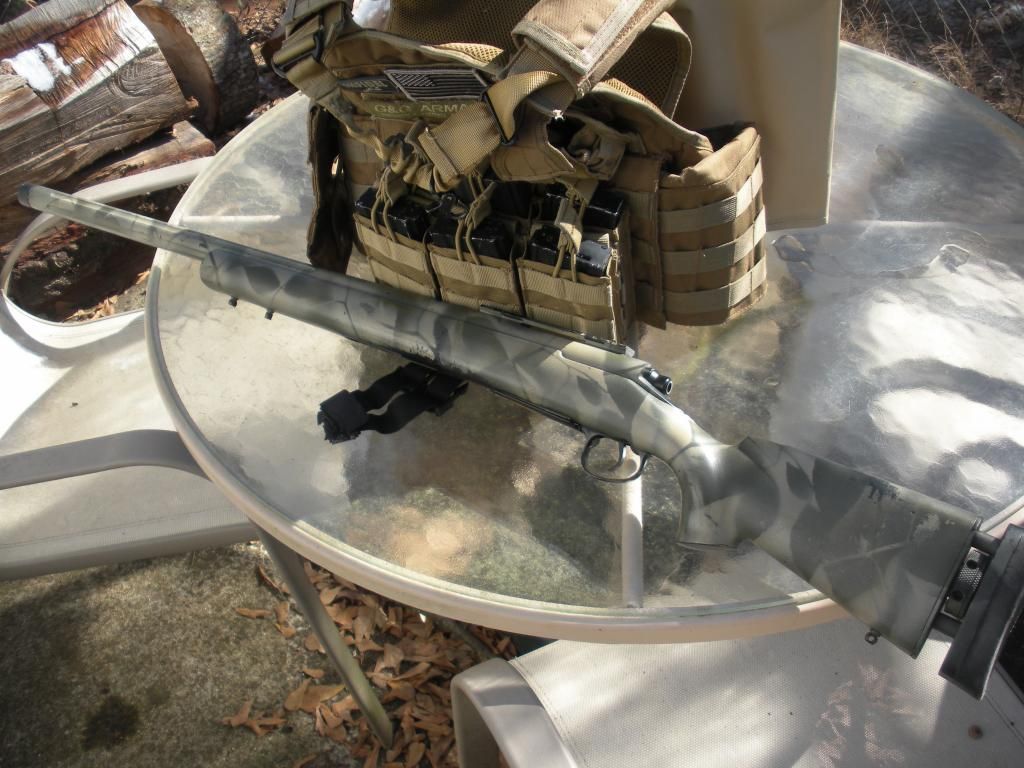 Last but not least is my Classic Army M24!
The gun has a heavy barrel, Zero Trigger, 6 magazines, threaded barrel, and about $200 in spare parts. (Gas cylinder, 550 FPS cylinder, 3 zero triggers, old barrel, too many springs, and 3 safety switches.