It doesn't seem to have been mentioned, but two versions of Minecraft are available in the App Store, a free "LITE" version, and a paid version. Here is what the free version can do: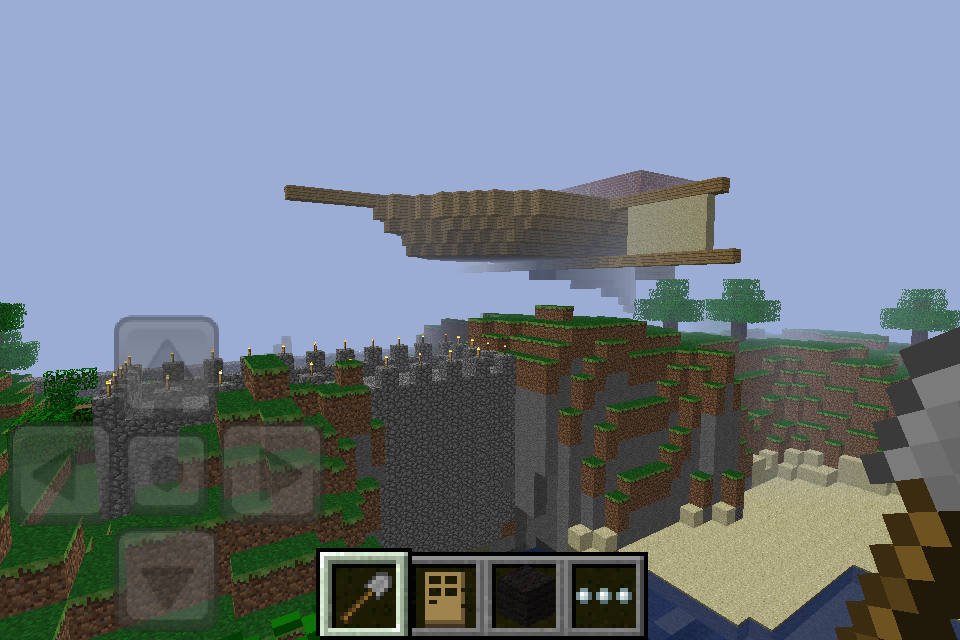 Airship.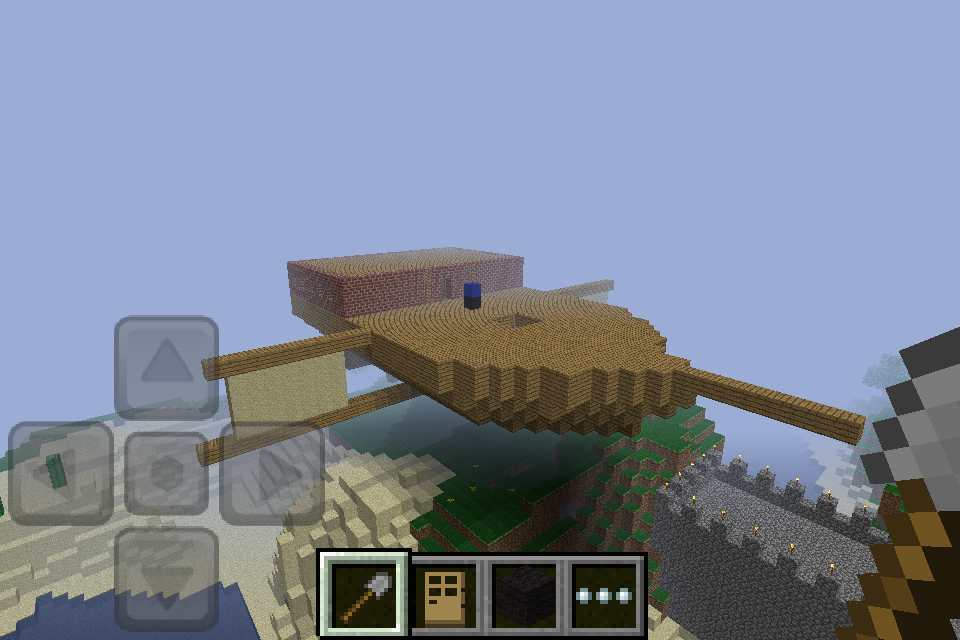 Airship, top view.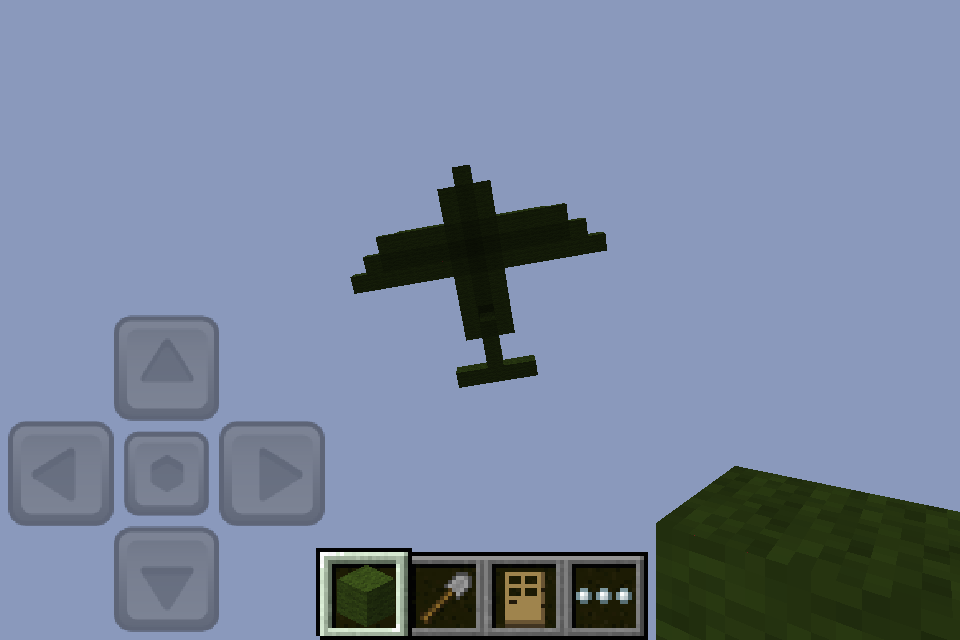 Airplane. There is a subtle difference.
Big honking tower. Each color has a floor, with ladder all the way up to the tippety-top. A tunnel goes straight down and then out at the bottom of the hill(I'm standing on the pillar I left to mark it's location)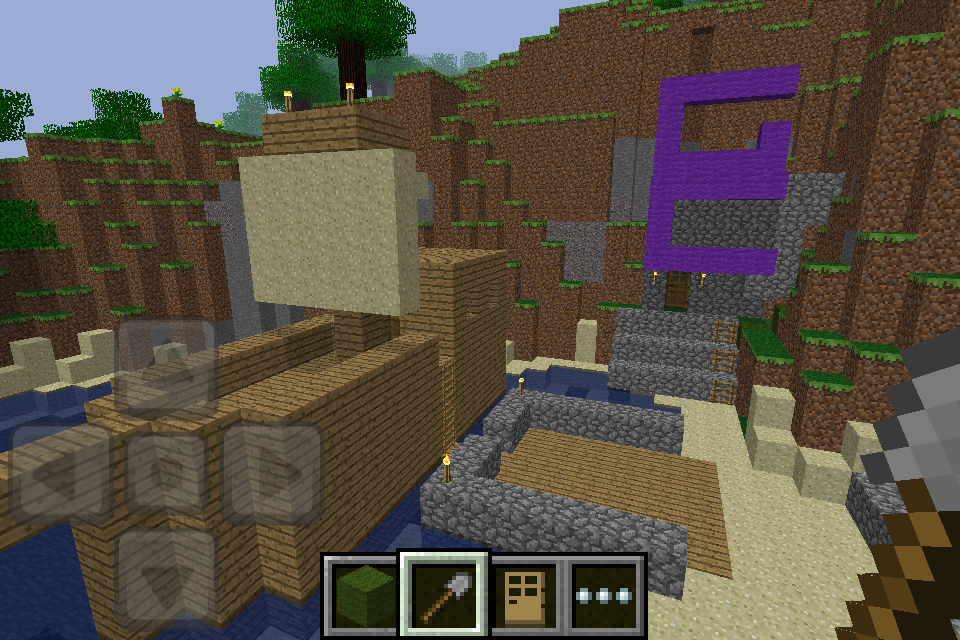 Harbor, with a Seaship. Again, differences. Note the large purple "C". It is positioned below a large purple "G", the two together signifying "Glass City".
Entrance to said Glass City. I dug down until I started hitting bedrock, and hollowed out a large cavern and started building colorful houses, out of "glass"(I know it isn't actually glass).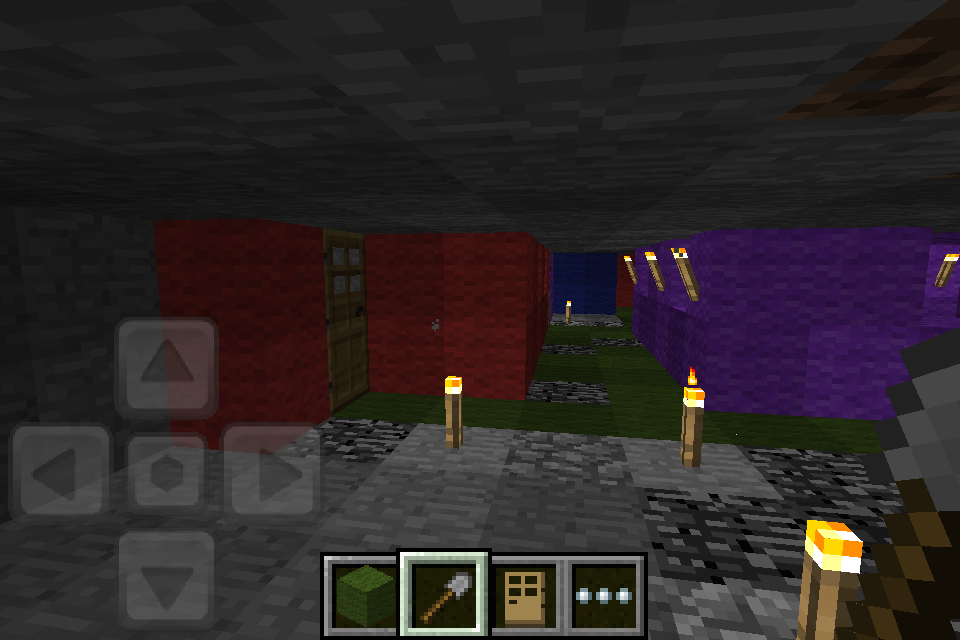 Moar
Moar!
MOAR!!!!!
The Glass City should be around twice it's current size when I'm finished. The app itself heavily lacks detail objects, with dorrs, torches, ladders and Dirt, Sand, Sandstone, Cobblestone, Redstone and a few other blocks. But, I like it. It's better than most other game apps I've played. I also have it on XBox, if anyone else does let me know.